Deprovision
Deprovisioning an upstream cluster is a two step process.
Delete the cluster in the Console.
Delete the cluster on each node used to provision the cluster in the Console.
Delete Cluster from Console¶
To delete an upstream cluster in the Console:
In the Console, go to the Project with the cluster you want to delete.
For the cluster you want to delete, click the Settings icon (gear icon), then select Delete.
Select/enter the cluster name and click Confirm
Optionally, enable the Delete Cluster Object in the Controller to delete all the cluster objects from the console but retain the resource details in the cloud
Click YES to confirm the deletion
When deleting the cluster is complete, the cluster is removed from the list of clusters.
Delete Cluster on Node¶
For each node configured to run the cluster, run the following command:
A message appears asking you to confirm deprovisioning. Enter YES and press Enter.

Use YES. Using yes does not confirm the deprovisioning command.
Enter the sudo password, if required.

If error messages display during deprovisioning, some can be ignored because these errors will resolve upon a reboot.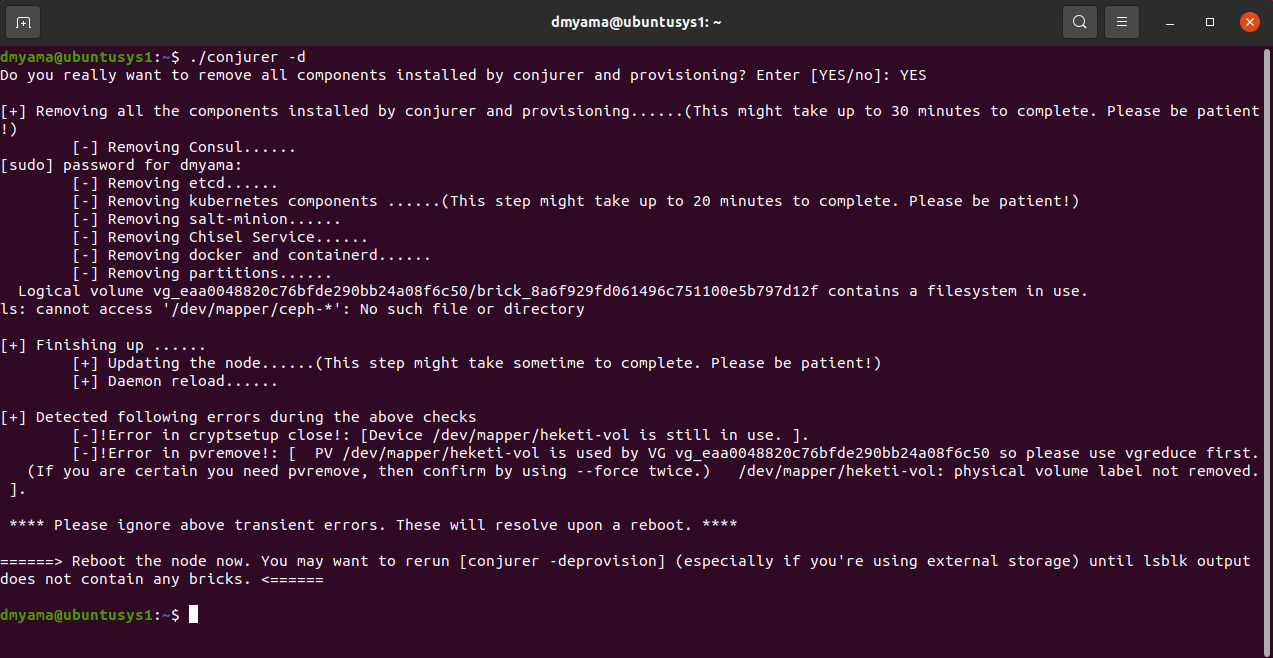 ---